Forgot password for excel sheet 2016. Forgot Excel 2016 / 2019 spreadsheet password. How to unprotect the file? 2019-02-03
forgot password for excel sheet 2016
Sunday, February 03, 2019 4:49:15 AM
Judson
3 ways to unlock Excel Spreadsheet for editing when forgot password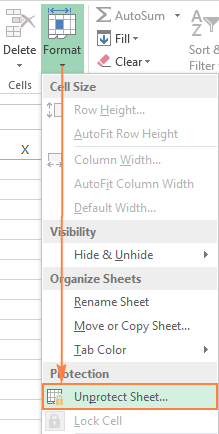 Click on Insert, select Module. Then you could remove excel 2016 open password. Then you can reset a new excel workbook open password or remove excel workbook password. Do not change the code just copy paste: Sub PasswordBreaker 'Breaks worksheet password protection. However, I decided to see how well it worked with a fairly complex password set to the workbook! So now this article will talk about what we can do if forgot all kinds of excel workbook 2007-2016 password. Section 2: Set modify password to restrict editing on excel 2016 worksheet Excel 2016 worksheet modify password is a little different from Word 2016.
Next
Unprotect an Excel spreadsheet if you have lost your password
If don't know or remember any thing about the password for your Excel file, choose the Brute-Force, which will try all the probable combination to recover password for you. Step 5 Save your modified xml file. Also, it is recommended to keep a backup of your passwords on a cloud server or e-mail account so that you can retrieve it whenever you forget them. If you edited the workbook. Click the Add File button to import your target Excel files to program, you can add multiple files a time. Open the file and load the sheet or workbook. If the password is lost, there is no way to open the document.
Next
Top 2 Ways to Recover Forgot Excel Workbook Password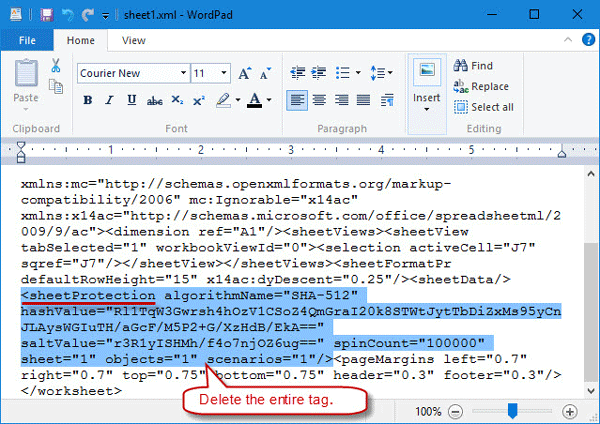 Step 2: Remove Workbook structure password protection. I created a test workbook and protected both the sheet and the workbook with a simple password at first. It is an update to an earlier article where we discussed how you may be able to unprotect an Excel spreadsheet if you have forgotten the password used to protect it. Since writing this article we have received many, many requests for help from people needing to remove the passwords from their spreadsheets. Launch Excel Password Recovery from your desktop. If it's much longer than that, good luck. When this version is not available for your excel workbook, please choose full version that can make excel password recovery successful with 100% guarantee.
Next
Forgot Excel 2016 / 2019 spreadsheet password. How to unprotect the file?
The method for un-protecting each is described below. How to Open a Password Protected Excel File if Forgot Password When we are creating on our Excel workbook, Microsoft warns us to keep our password in a safe place, because they can't help to find back the password if it is forgotten or lost. Unfortunately, there is no quick and simple way for your to view or recover a lost password. First, create a backup of the excel file that is password-protected. So what do you do if you have lost the password to unprotect an excel workbook or worksheet? Click Unprotect Sheet under Review tab, and type password you have set to if necessary. Only three simple clicks, everyone can handle it. I also used a 17 character password that has numbers and symbols and it was cracked in about 5 seconds.
Next
How to Remove an Excel Spreadsheet Password in 6 Easy Steps
Click on Open to select the Excel file that needs to be unlocked. Case 3: Forgot Excel Workbook Structure Password How to Unprotect Password also could protect excel workbook structure. Recover Excel Workbook Password with iSunshare Excel Password Genius Even there is a majority of on the Internet. Way 1: Remove Password from Excel 2016 with Known Password This method is for those who have set a password to protect Excel files, but need to remove password for easy editing and sharing. However, what can be done is remove the password protection from your worksheets, so you once again have full unrestricted access to your data and information. Hell, there's no good reason to directly password-protect a spreadsheet, ever.
Next
How to recover lost worksheet protection password in Excel?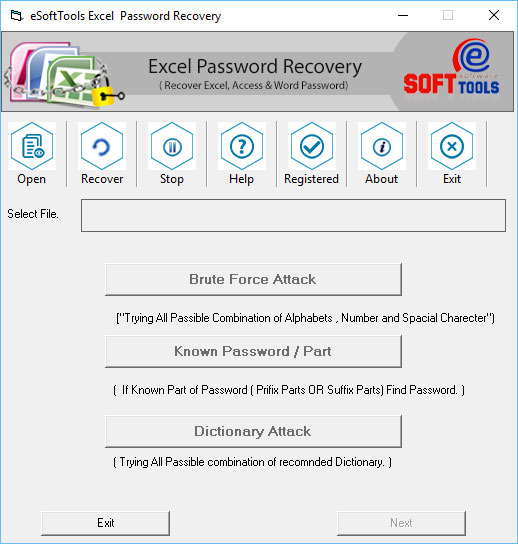 If you have no idea, Brute-force is suggested. Then if there is another dialog to ask password for write access, it means workbook is also protected with modify password. I recently spent 65 hours working on a large excel 2016 workbook of which many of the sheets are password protected. As we just saw, in Microsoft Office we are able to. After excel open password is recovered, just copy it to open your password-forgotten excel workbook. If you forgot Modify Password, the content in the Excel workbook can be read-only and unmodifiable. Developed by SmartKey, is a great Excel password cracker, offering a quick way to recover lost or forgotten Excel file password.
Next
Forgot Excel 2016 / 2019 spreadsheet password. How to unprotect the file?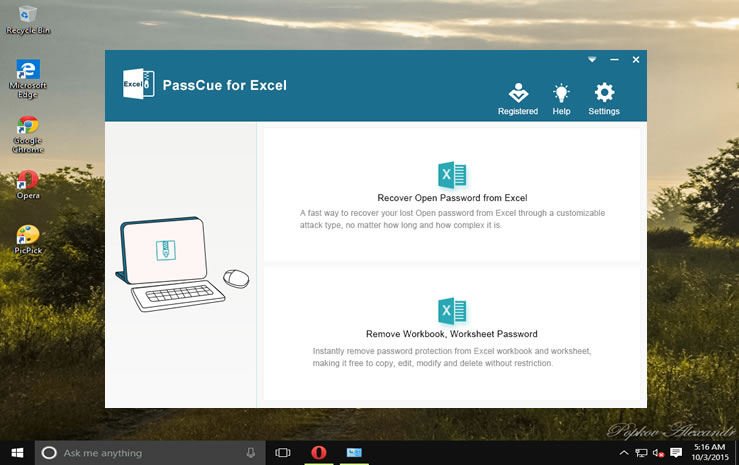 Bryce Katz wrote: Lisa9566 wrote: Face palm time. Unfortunately, the password is only as safe as the amount of encryption used to store the password. This behavior was designed to ensure the privacy of the program user. Now, you've effectively removed password from Excel file, and it becomes an accessible file. You'll find it with information about the algorithm used to protect the sheet or workbook.
Next
Forgot Excel 2016 / 2019 spreadsheet password. How to unprotect the file?
Choose the Type of Attack Choose the type of attack from the given options: Dictionary Attack, Brute-Force with Mask Attack and Brute-Force. Note: If you find excel worksheet is also protected, you would be required to unprotect worksheet at first, and then you can unprotect workbook structure. Step 3: In Type of recovery drop-down list, choose one password recovery type, and make detailed settings. Step 5: Change the file suffix from. Simple steps for excel workbook open password recovery Step 1: Choose appropriate version and install it on computer.
Next